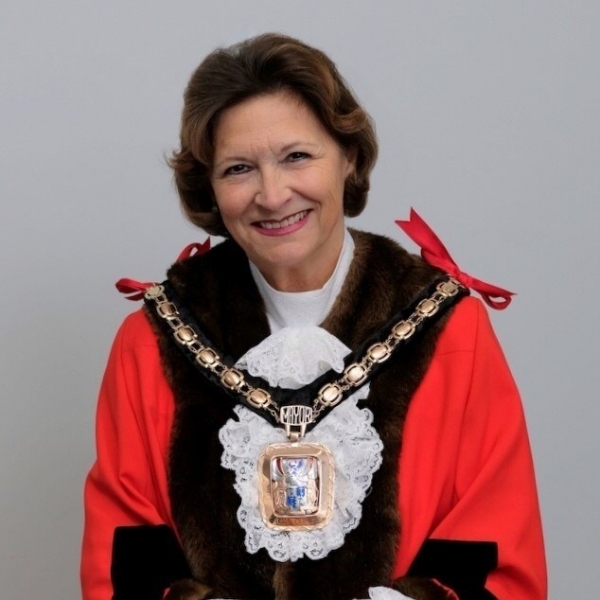 Six students were invited to the Mayor's parlor for tea and a chat with Mrs Mayor, Cllr Diana Patrick
Cllr Diana Patrick, Mayor of Havant, invited six students to meet with her.  They enjoyed tea and asked some really great questions:
Do you have to believe in God to be the Mayor? No.
How old do you have to be to be the Mayor? There is no age limit.
How do you help the community? By supporting the people who live in Havant and trying to help when they need it.
What is your favorite flavour of ice-cream? Vanilla.
Supporting a charity close to the Mayor's heart
The Mayor asked if the students would like to help support her charity work by joining her in the Meridian Centre to raise money for the Dementia charity she is supporting. All the students wanted to support this.
On the day of the charity event, three students went to help out and were wonderful representatives of the school; all with impeccable manners. The Mayor was very grateful for their help.