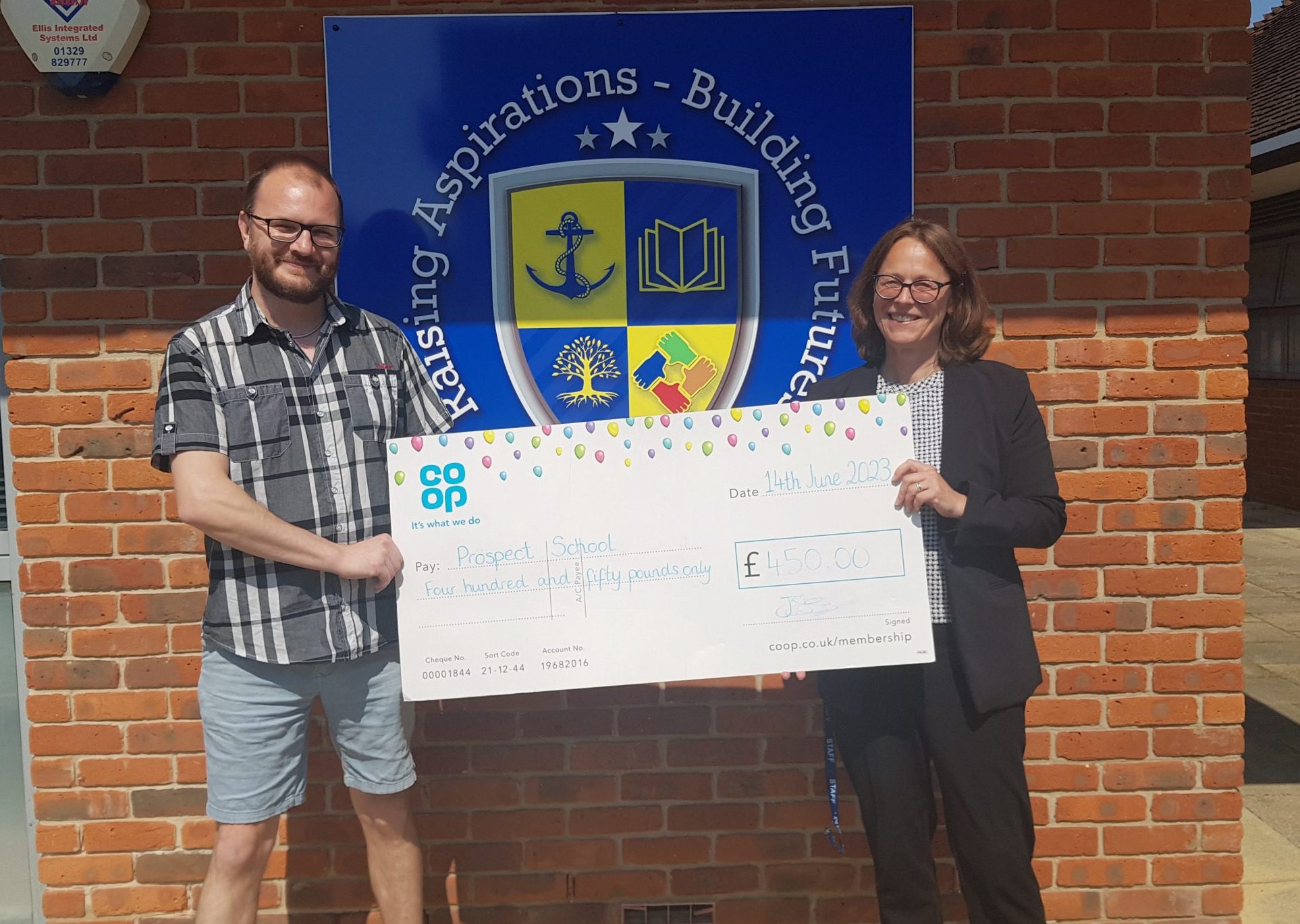 Boosting Boys' Development: A Generous Gift from Northern Coop!
Prospect School recently received a heartwarming donation of £450 from Northern Coop. The generous contribution was made possible through Northern Coop's community fund, which aims to uplift local organisations and promote community development.
The donation, presented by Jake Briggs, a representative from Northern Coop, will be used by Prospect School to provide soft play equipment specifically catered to the boys at the school. This investment in playtime and physical activity is expected to contribute to their holistic development, fostering creativity, social interaction, and overall well-being.
Expressing her appreciation for the generous donation, Michèle Aldridge, the headteacher of Prospect School, shared, "We are tremendously grateful to Northern Coop for their support. This donation will significantly impact the boys' experiences and development at our school. The additional soft play equipment will provide them with an engaging and stimulating environment, promoting learning and skill development through play."
Michèle Aldridge further emphasised the importance of community contributions in creating a positive learning environment for the students. She added, "At Prospect School, we firmly believe in inclusive and diverse education. Northern Coop's donation aligns perfectly with our vision, enabling us to create an environment that supports the individual needs and interests of every child."
Prospect School extends its heartfelt gratitude to Northern Coop and their community fund for recognising the school's efforts and supporting their mission to provide a nurturing educational experience for all students. With this generous donation, Prospect School is excited to enhance the boys' educational journey and empower them to reach their full potential.
Prospect School looks forward to utilising the funds to acquire the soft play equipment, ensuring that the boys have an engaging and inclusive environment that supports their development. The impact of this donation will be long-lasting, leaving a positive legacy within the Prospect School community.