16 Lucky Students enjoyed a residential trip to Avon Tyrrell
Earlier this year 16 lucky students attended a short residential trip to Avon Tyrell.
The students enjoyed lots of activities including climbing, raft building, sailing, mountain biking and they even had a turn on the high ropes.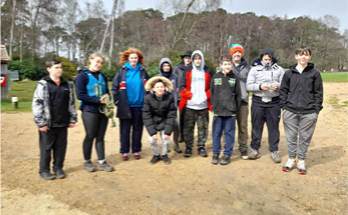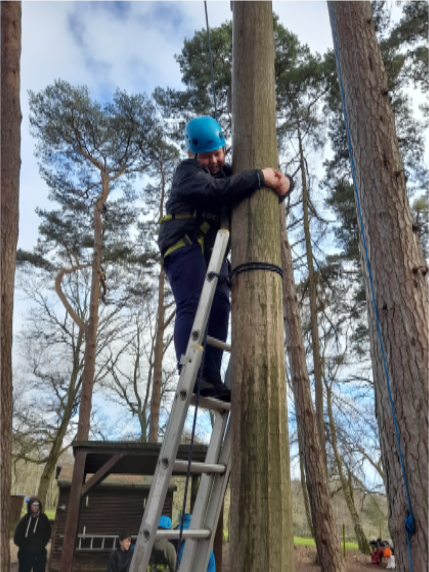 The weather, for the most part was kind. One highlight for the boys was enjoying hot chocolate with marshmallows so big they could hold them under their chins!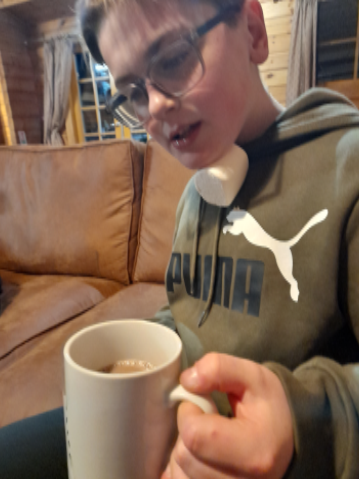 A special visit from Michèle
Michèle, Head Teacher, came to visit and played Man Hunt in the dark. We filled the rest of the time with our own activities!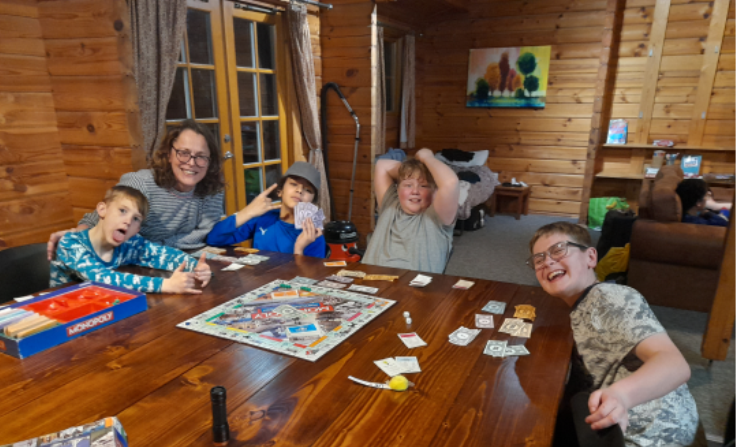 Both rafts stayed afloat, so some students jumped in; it was freezing and a warm shower was needed afterwards!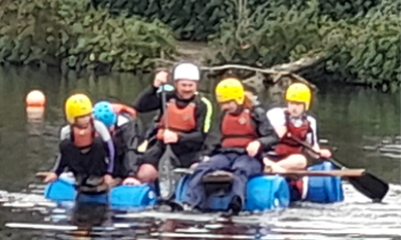 A Great Big Thank You!
We are thankful to the whole team who took care of our students this year giving up their own time to help the boys enjoy an excellent trip.  A special mention must go out to Jamie in Year 10 who was an amazing role model to the younger students.
Along with Jamie, our staff team of Demi (AKA GI Jane), Dan, Reuben and Deb did a sterling job as always!  Thank you!