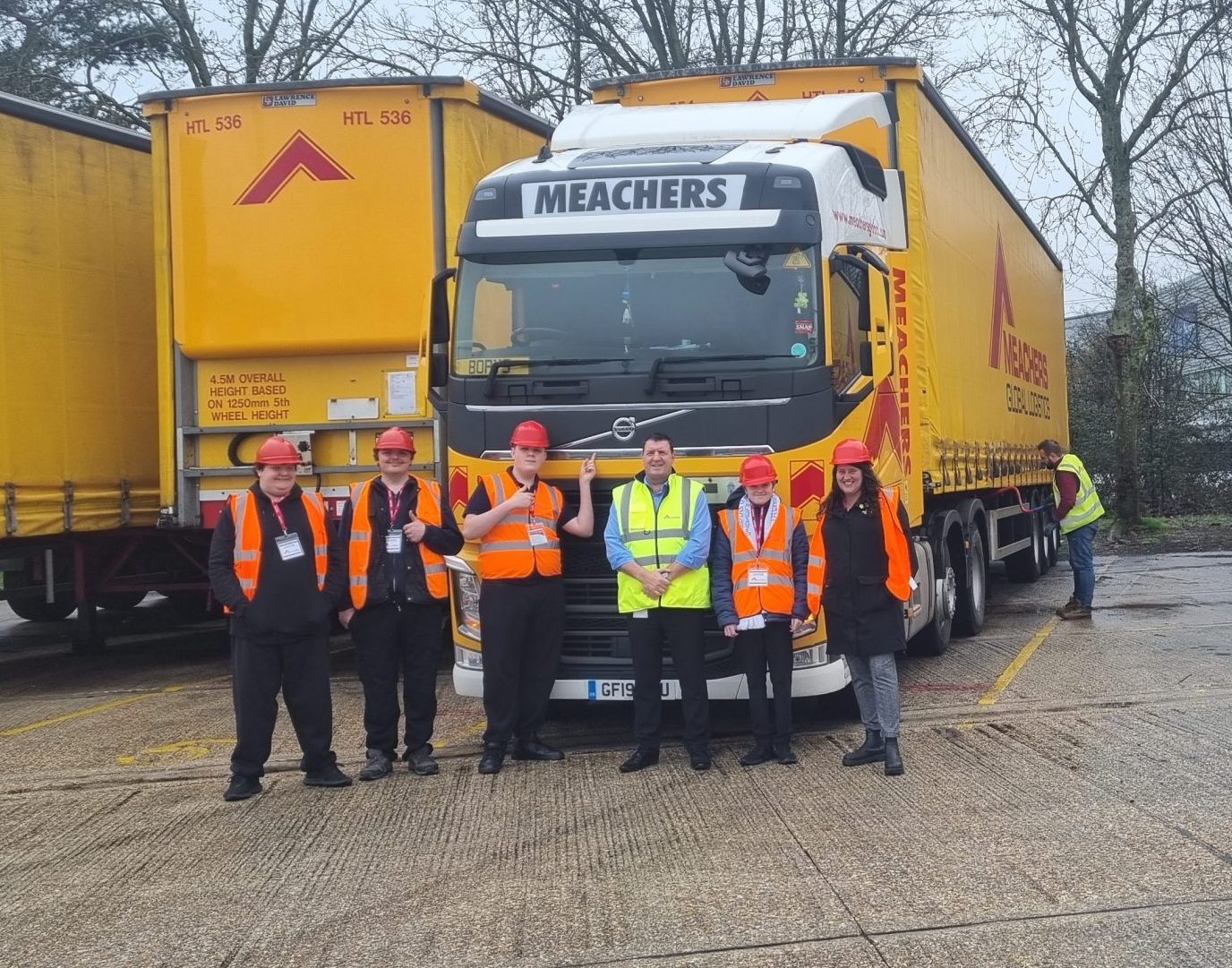 Prospect School students gain valuable insight into logistics careers through visit to Meachers
A group of students from Prospect School recently had the incredible opportunity to embark on a day trip to Meacher's Global Logistics in Southampton, UK. They were warmly greeted by Gary Whittle, the Commercial Director, who kick-started the visit with an engaging presentation. The students were captivated by Gary's insights and eagerly posed thought-provoking questions.
Engaging Presentation and Facility Tour
Gary took them on an exclusive tour of the facility, ensuring their safety with the provision of hard hats and hi-vis jackets. The students were in awe as Gary showcased the wide range of services offered by Meacher's, including distribution, articulated lorry fleets, vehicle tracking, hazardous tracking, pallet work, and container movements. The variety of roles within the logistics industry sparked the students' curiosity and opened their eyes to the multitude of possibilities available.
Commitment to Training and Development
Throughout the tour, Gary took great pride in highlighting Meacher's commitment to training and development. He emphasised the extensive training programmes offered to dedicated and trustworthy staff members. In fact, the company invests an impressive £16,000 on average in employees who meet and exceed expectations after six months of service. The students were impressed by Meacher's dedication to nurturing talent and providing growth opportunities within the company.
Accompanying the students on this workplace trip was an absolute delight. The group from Prospect School was not only polite and respectful but also actively engaged and eager to learn. They were particularly astonished to discover that the CEO of Meacher's had left school without any formal qualifications. This revelation left a lasting impression on them, as it demonstrated the importance and value of the comprehensive training programme offered by the company.
Enriching Experience and Future Prospects
The day trip to Meacher's Global Logistics Southampton was a truly enriching experience for the students. They gained firsthand knowledge about the logistics industry and its diverse career prospects. Witnessing the operations in action, exploring different roles, and learning about the training programmes reinforced their understanding of logistics concepts and their real-world applications.
Overall, the visit to Meacher's was an incredibly informative and valuable experience for the students from Prospect School. It broadened their horizons, deepened their understanding of the logistics industry, and left them inspired by the opportunities that lie ahead.