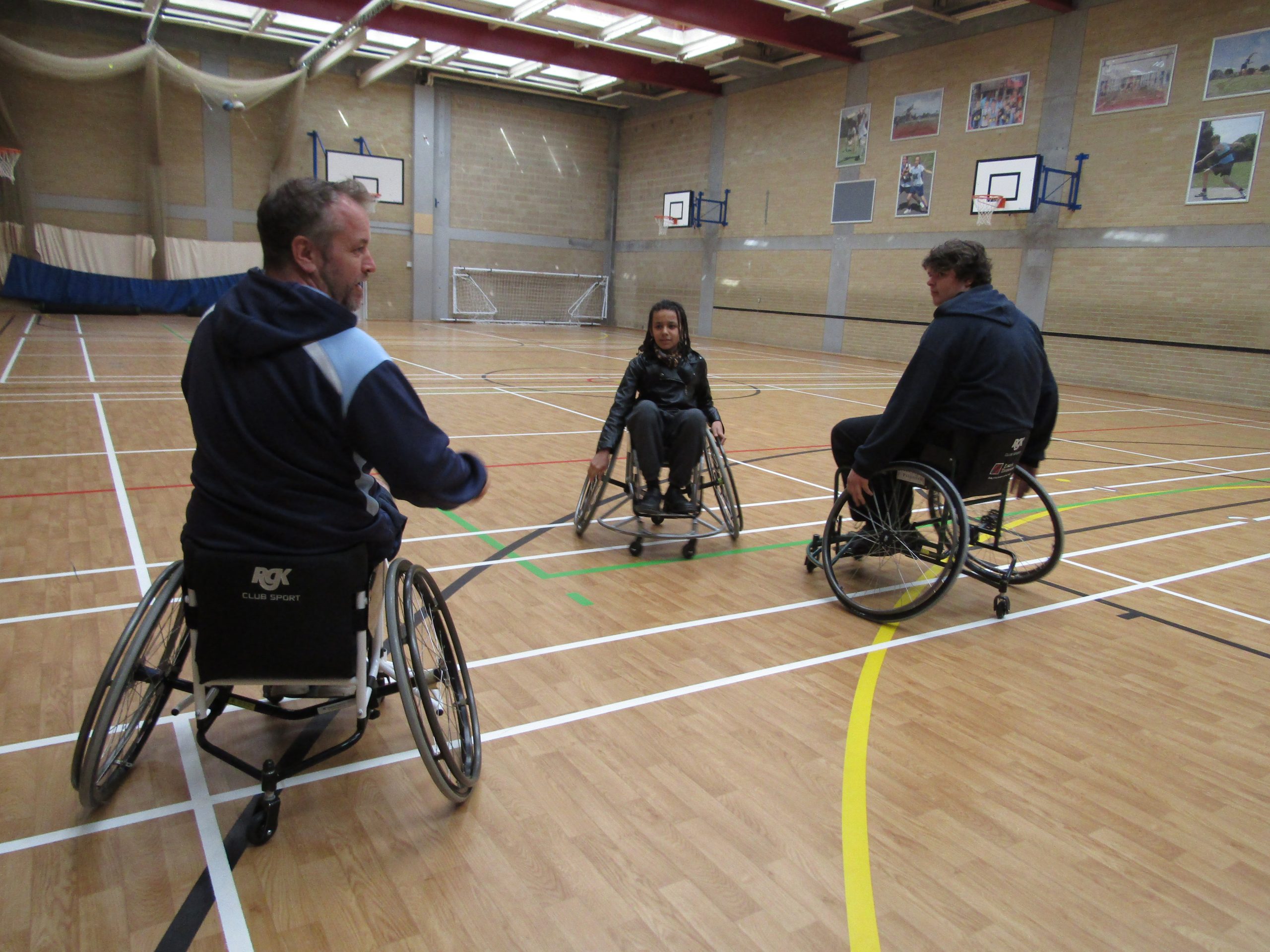 A group of students try wheelchair basketball and watch Wheelchair Rugby matches for the first time
Recently a group of enthusiastic students had the incredible opportunity to try their hand at wheelchair basketball at Portchester School. They were eager to learn about the sport and were thrilled to be able to participate. The experience was not only fun but also educational, as they got to see first hand the challenges that people with disabilities face when playing sports.
And then, on Friday, the group travelled to the Principality Stadium in Cardiff to watch two Wheelchair Rugby matches in the European Championship. The boys were excited about the prospect of watching such a prestigious event, and for some of them, it was the first time they had ever been to Wales. The stadium was buzzing with energy, and the atmosphere was electric.
As they watched the matches, the boys were in awe of the skill and determination of the players. They couldn't believe how fast and physical the sport was, and they admired the players' ability to manoeuvre their wheelchairs with such agility. It was an eye-opening experience for them, and they gained a newfound appreciation for the sport and the people who play it.
Despite the long day and the travel involved, everyone had an absolute blast! It was an unforgettable experience, and the boys couldn't stop talking about it on the way back home. They felt lucky to have been given the opportunity to participate in such a fantastic event and were grateful to Dan for organising it. The day had not only been a fun outing but also an opportunity for them to learn and grow as individuals.