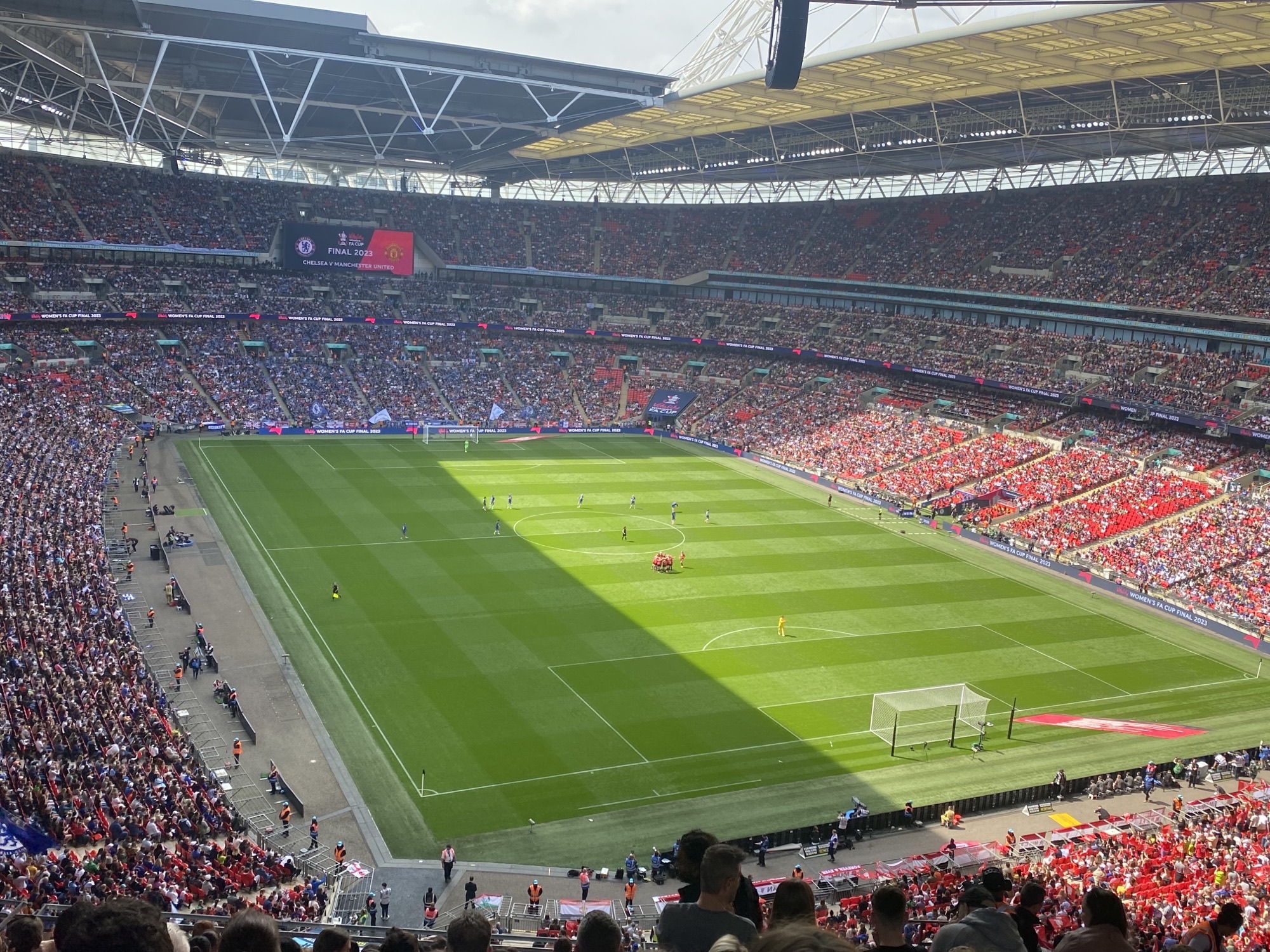 Students earned a trip to Women's FA Cup Final 2023 at Wembley Stadium.
A Groundbreaking Record
A small group of Prospect students and staff were among the fortunate few to witness a historic event on May 14th – the Women's FA Cup final at Wembley Stadium. A record-breaking crowd of 77,390 people made it the largest attendance ever for a women's domestic football match worldwide.
An Electrifying Showdown
Chelsea Women secured their third consecutive FA Cup title in an exhilarating clash against Manchester United Women. Despite the result, the game was a closely fought battle, filled with disallowed goals, impressive saves, and even a captivating backflip goal celebration.
Unforgettable Firsts
For a couple of the boys in the group, it was their first-ever football game, making the occasion even more memorable. One of them astutely remarked, "If you're going to your first game, why not make it a record-breaking one at Wembley?"
A Milestone for Women's Football
This momentous Women's FA Cup final showcased the growing popularity and support for women's football. The record-breaking attendance signifies the increasing recognition and opportunities for female athletes in the sport.
A Lasting Memory of Progress
As the final whistle echoed through Wembley Stadium, the significance of the event lingered in the hearts and minds of everyone present. The Women's FA Cup final will forever remain a cherished memory and a symbol of progress towards equality in women's football.
A special thanks to Leanne, Dan, Lizzie and Liane for taking the boys.