Living the Prospect Values
Welcome to the first of three articles delving into the heart of our school values. At Prospect School, we live and breathe Respect, Believe, Achieve. These values serve as our guiding stars, directing every action we take towards our vision of raising aspirations, building futures, and empowering every student to reach their full potential – academically and socially.
In this article, we'll focus on the first value: Respect. At Prospect, we believe that respect is the foundation of all positive relationships, and everyone can demonstrate it by being kind and doing the right thing.
According to our Head Teacher, Michèle Aldridge, respect is a vital quality that helps us learn to treat others with kindness and empathy. "At school, it's crucial for everyone – students and adults alike – to respect each other," she says.
"Respect means accepting people for who they are, even when they may seem different from us. By showing respect in our relationships, we build trust, safety, and a sense of well-being".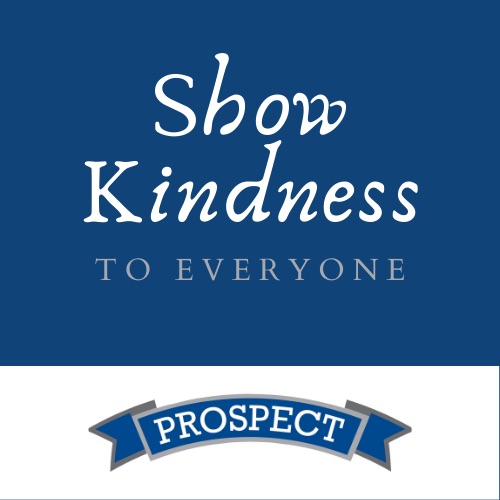 Kindness and respect go hand in hand
At Prospect, we see kindness and respect as inseparable companions. We encourage our students to be friendly, generous, and considerate to everyone they meet. We teach them to use polite words and actions, as a small gesture of kindness can have a huge impact on someone's day.
One of our students, Braydon, agrees: "As a student at Prospect School, I think showing kindness and respect is important because it is vital to treat others the way you would like to be treated. It also makes the school a nicer place. Simply just smiling at someone whilst walking to school can really boost someone's self-confidence and make their day a lot better. Showing respect to others is also highly important too because ultimately, you get respect from others. If you want to be respected, you have to respect other people".
Another student, Daniel, believes kindness is the key to making the world a happier place. "Kindness is important because it keeps everything calmer. Being nice brings peace in the world and makes it quieter. It makes people calmer. Treat people how you want to be treated. It makes people happy. Kindness improves your sense of self. People would be nice to you if you're nice to them and people would be willing to help you".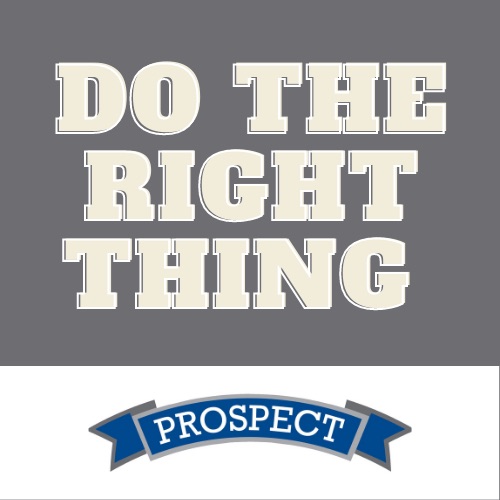 How do we make the right decisions?
Doing the right thing is another way we can show respect. At Prospect, we encourage our students to make decisions based not only on their personal needs but also on how their actions might affect others. By considering different perspectives, we can learn to treat others with greater compassion and understanding.
We asked some of our students what they think good decisions look like. They gave us some great answers:
"Going to your lessons and doing the work" – Hayden
"By doing things correctly and what we are asked to do" – Ethan and Zack
"It's easier to make better decisions because there are less people in the school" – Callum
In summary, at Prospect School, Respect means showing kindness, doing the right thing, and treating others with empathy and compassion. By embodying these values, we create a positive and inclusive community that supports every student to reach their full potential.